New clients receive a 30 minute in-person complimentary session to determine fit.
Private Coaching
Join Sepideh in-person or on the phone for a 50 minute private coaching session around your unique needs using Sepideh's FIVE Rules to a healthier YOU.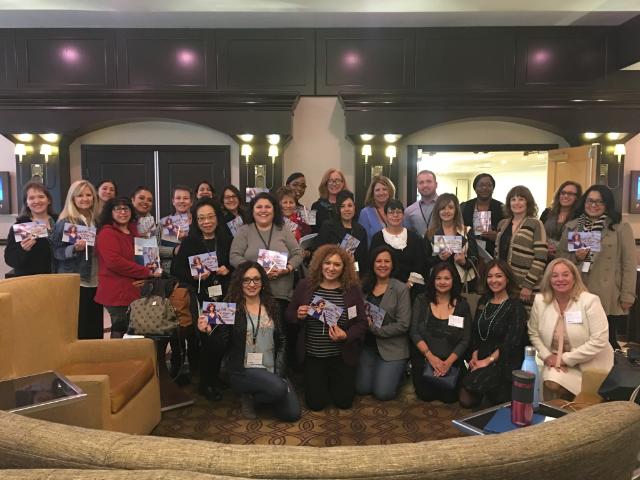 Support groups and classes
Ranging from 60-90 minutes long, classes are designed around particular issues that generate discussion and provide support surrounding the group's issue or topic.
Motivational Speaking
Want your room to GLOW? These sessions are designed in partnership with schools, companies or private groups in adding support and encouragement around the specific needs of the group. Sepideh can support your group with 60 minute, half-day, or full-day sessions.
Topics include, but are not limited to:
Making peace with change
Maintaining balance
Life after high school
College planning
Finding passion/s
Creating a prescription for your life
GIFT
Gaining Insight For Transitions
Why GIFT? Because we are always in transition with a a story waiting to be shared.
The idea of creating GIFT began with an increasing interest from adult students/women in the classes Sepideh teaches in personal development. We are all transitioning into the next level, often without the necessary skills, knowledge and tools to get to the next transition peacefully. It's through these life transitions that anxiety and depression find their way into our hearts and prevent us from moving forward.
GIFT's mission and purpose is to create a loving and supportive network for people in transitional stages and inspire them to connect with their passions, dreams and skills through access to a guest lecture series, employment and volunteer opportunities, and monthly meetings that encourage personal and professional growth.
These events are held on the first Tuesday of each month (with the summer off). Please RSVP for events on Eventbrite.
Complimentary support group for women going through all life's transitions.
Meetings are held at the Conejo Chamber facilities from 12:00-1:00PM on the first Tuesday of each month. Meetings are held October-May, taking June-September off knowing how busy women are during those months.
Register for this event on Eventbrite. This is a free event.
Mini conferences held at local high schools with the goal of helping students figure out passions/s and gain clarity and focus about life after high school through panel presentations by mentors representing different career pathways.